---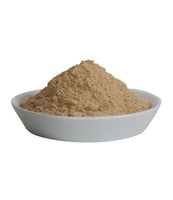 Shikakai is "a small shrub-like tree which grows in India. Its pod-like fruit is collected, dried and then ground into a fine powder".
Uses:  Shikakai  Powder is used for cleansing the hair and skin.
Effects: Cleanses, eliminates dandruff, promotes growth, nourishes new growth.
Tips: Shikakai Powder can be dried, so it is recommended to pre-oil the hair the night before washing.